Our DevOps as a service allows you to quickly spin up a DevOps environment that your teams can leverage. We automate your build, test, and deployment pipelines across the cloud or your on-site environment, and manage the infrastructure 24x7x365 for you.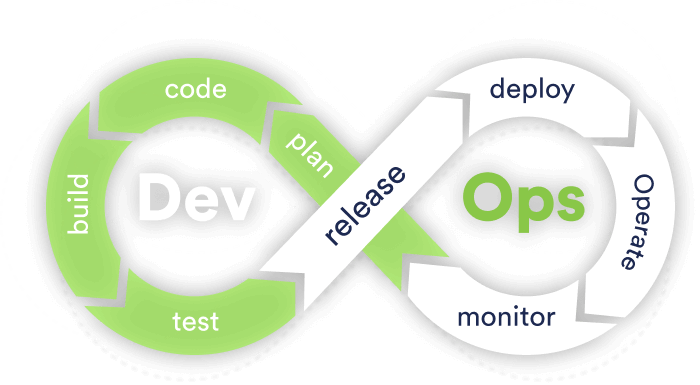 Bring Your Innovation to Market Faster
Is continuous integration and delivery still a myth? It's time to face a new and better DevOps world. Let us optimize your development and delivery pipelines.
Deploy frequently with a low failure rate
Increase time to recovery
Resolve operational issues quickly
Automate production releases
Creative Chaos Devops Toolchain
Our tools help bring applications and services to market faster and more efficiently.
Develop and Deliver High Quality Software
Our standard CI/CD pipeline provides continuous integration, automated testing, and continuous delivery - saving you hundreds of hours of development, testing, and deployment time.
Additional Cloud Services
Cloud Infrastructure Management
Hands and Eyes Support
Incident Management and Response Center
Server Provisioning and Application Setup
Cloud Security Services
Vulnerability Assessment
Network Intrusion Detection and Prevention
Cloud Strategy & Consulting
High Performance Site & Infrastructure Design
Private vs. Public vs. Hybrid Cloud Design
Cloud HA Performance Management
Web Server Performance Tuning
Database Performance Tuning
Application Performance Analysis